What is it?
Component protection is a security protection feature found on certain modules of the cars (see below on which), this is designed to stop the easy swap of high value parts from vehicle to vehicle, This is triggered unless preauthorisation via VAG group servers for security reasons. If the component protection has been activated this usually causes two behaviours:
Triggers a none removable (unless by dealer or specialist) OBC / DTC error code
Reduces functionality of the components features or again a standard warning on screen
Can i remove it?
In theory this is possible with specialised tools such as ODIS () and a login into VAG group, so some third party garages and specialists may be able to offer this service.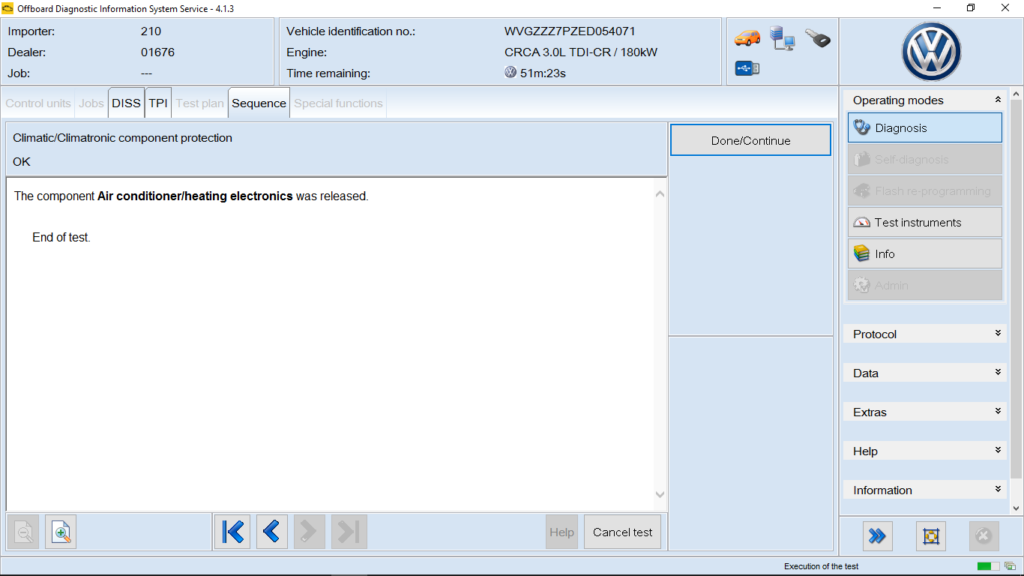 An example of ODIS showing the component protection released sequence, please note to do this you will need a valid account into VAG group.
The alternative is a quick trip the the dealer, they usually charge between 1-2 hours labour for this.
Which modules have component protection
Air con control
Instrument Cluster
CD changer
SDS module
MMI controller
Can Gateway
Amplifier Modules
Driver Identification module
Modules without protection
Radio module
DAB radio
TV tuner
Navigation module
AMI
BT modules
SAP modules
Parking Controller